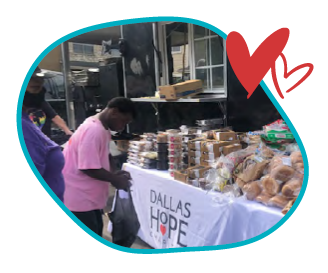 We care that households and individuals are having to choose between food for themselves & their family or shelter, utilities, or medical costs. Food should not be a luxury, it is a necessity, a basic need. We are feeding stomachs AND feeding the souls of our guests.
Each meal is balanced, delicious, and is created, rather than poured out of a can. We doubled the number of meals served every week in 2020, serving over 58,000 lbs in food and meals to food insecure and homeless individuals and families. We are on track to double the amount of food and meals served in 2021.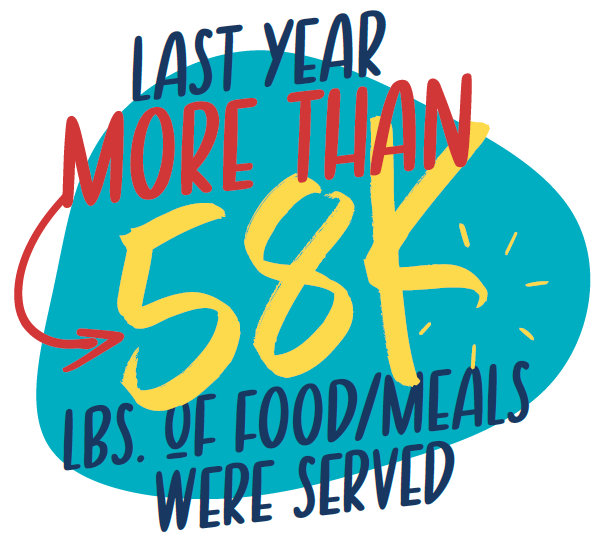 Mobile Food Program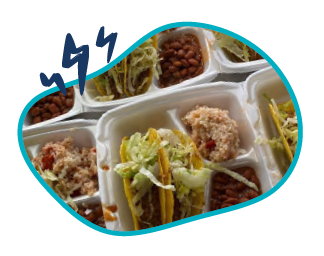 Many do not have transportation, the physical ability, or access to stationary food programs. In 2020, our food program shifted from stationary to a food truck that gives us the ability to meet people at their point of need, serving fresh meals in low-income and at-risk communities throughout Dallas.
Dallas Hope Charities addresses the need of food insecurity by providing meals to individuals that would otherwise go without.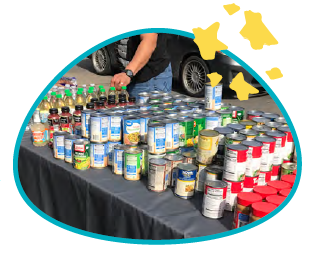 Sustainable Food
In addition to the warm meal provided at our mobile food programs, tables are stocked with food for individuals to take as needed.
Dallas Hope Charities was able to distribute $34,000+ worth of Worthy Bags™ in 2020 through our Mobile Food Program. Learn more on the Worthy Bags™ program page.
Current Serving Times & Locations
In order to meet the needs of those who rely on our Mobile Food Program the most, we adapt the serving schedules to meet individuals at their need. As we work to make the program more convenient and accessible, we are also expanding our partnerships to better provide for the community.