Many LGBTQ+ youth face family rejection and are forced to leave their home, which leaves them disproportionately at risk of homelessness — as well as aging out of foster care with no place to go. Dallas lacks the appropriate services dedicated to these homeless youth due to an inconsistent ability to safely serve the LGBTQ+ community.
The situations these youth experience can lead to immense hopelessness and increases their risk of suicide, which is why Dallas Hope Center focuses on the needs of LGBTQ+ youth who require transitional living. With issues of safety and homophobia in existing shelters, what they face is more acute than the overall homeless population.
We provide these celebrated youth a safe, connected, and welcoming space. They have the freedom to be authentic and honest, in an environment that encourages growth. In providing our youth document assistance, cell phones, groceries and bus passes, they have the ability to focus on gaining healthy independence through securing income, saving money and planning for the future. Residents are also provided life skills education including grocery shopping, meal planning, savings account guidance and financial wellness.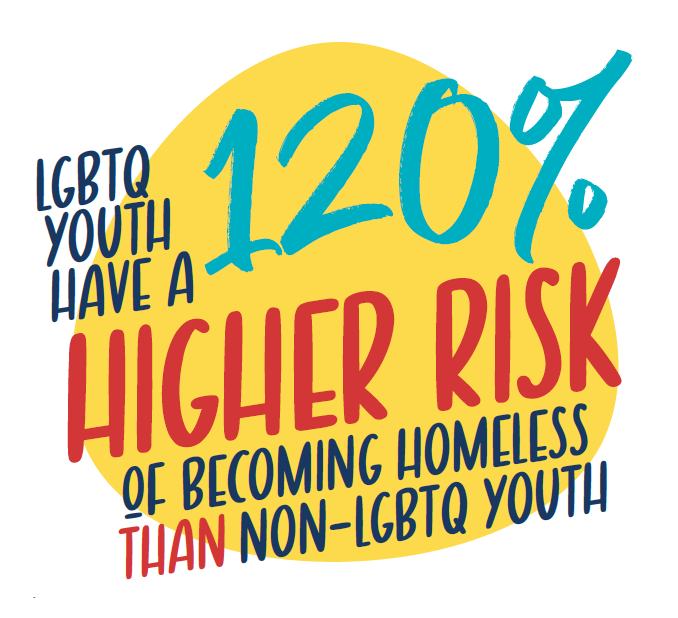 Dallas Hope's Transitional Living Center (TLC) is dual functioning: as stabilization (typically called emergency) and then to transitional living. As youth are stabilized out of their traumatic situation, they begin working to achieve goals they are proud to accomplish.
Since 2018, Dallas Hope Charities' mission has been to reduce homelessness among young adults in North Texas with our LGBTQ-focused shelter in the Dallas area, tailored to the needs of individuals ages 18-24.
We're supported through grassroots funding (by people like YOU!), Corporate sponsors, and charitable grants. With your help, we can continue to grow to house and support the community — LGBTQ+ youth shouldn't have to face homelessness alone.
What we provide
Safe Shelter
Transitional housing with an expected average stay of up to one year.
Inclusivity
LGBTQ+ inclusive.
Coaching
We work with each individual to build a map towards stability and self-sufficiency and to access needed services and resources from other community organizations.
Healthcare & Mental Health Services
Depending on the needs of the individual, we partner with other agencies to provide access to primary medical care, health testing and a mental health assessment and treatment.
Life Skills
We help to procure state identification, pursue education and find employment.
---
Family rejection?
Forced to leave?
Aging out of foster care?
If you or someone you know is seeking housing assistance, please fill out our general intake form. Application is required prior to scheduling resident screening.