Collective Hope Coalition (CHC) was formed as an initiative of Dallas Hope Charities (DHC) due to the alarming statistics regarding suicide among the LGBTQIA+ community. Because of the minimal resources available in the Dallas area to address this issue, DHC knew something had to be done to bring about positive change.
The only initiative of its kind in the Dallas, Texas community; we are creating effective and lasting solutions for our LGBTQIA+ community. This issue must be addressed and we, as a community, need to do much more to reduce the factors and eliminate the hopelessness that leads to suicide in the LGBTQIA+ community.
Through collaboration, focused strategies, unified goals, and successful implementation we are creating positive change. Each sector of the community is working together to tackle the various risk factors, as well as identify and provide resources that are beneficial in addressing these life-altering ideations, and ultimately reducing life-ending results.
Let's create change. Let's save lives. Click HERE to be a part of change!
---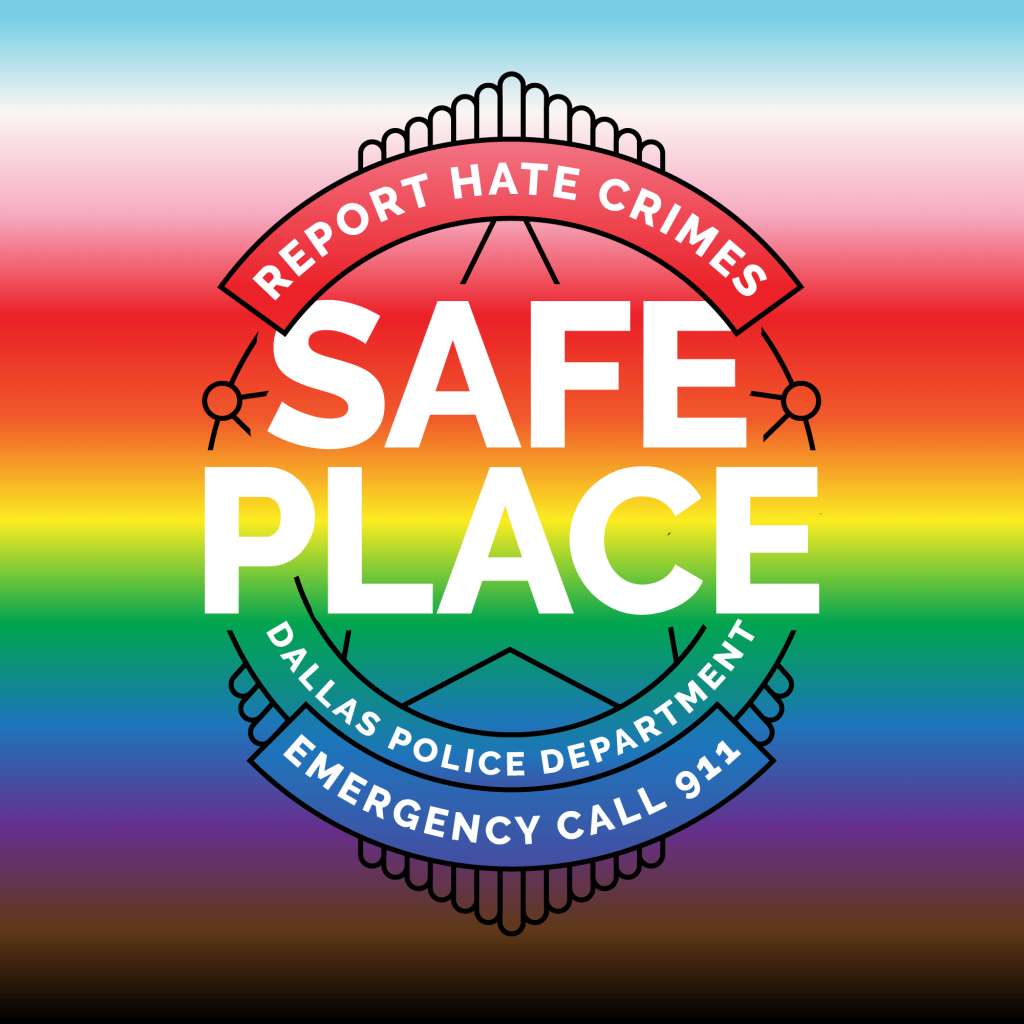 Safe Place Program
The Dallas Police Department, Dallas Hope Charities, and Collective Hope Coalition are working together to spread awareness and education in the community by encouraging victims to report ALL crimes, especially hate crimes, in hopes of reducing the risk of suicide by within our LGBTQ+ community. The Safe Place program will help bring the LGBTQ+ community, the Dallas Police Department, local businesses, social organizations, and education centers together to create a safe place and city for all.
The Safe Place Program is for ALL hate crimes against race, color, religion, gender, ancestry, sexual orientation, national origin, gender expression or identity, mental, physical, or sensory disabilities, homelessness, marital status, political ideology, age, or parental status.
We also know that sometimes there is a need for individuals to have a place of reprieve when thoughts of self harm, or suicidal ideation is happening while help is on the way.
The program helps to increase the confidence for victims to report crimes and to know they will be treated with respect, dignity, and care from the Safe Place locations and first responders.
Want to become a Safe Place in Dallas? Sign up HERE.
"In today's current climate of heightened prejudice, fear and uncertainty, Dallas Hope Charities is proud to be part of the solution in providing hope over despair."